Help stop the illegal, indiscriminate and inhuman fishing in Nuweiba !
Fishing by Bedouins is on the increase in Nuweiba, especially along the beautiful reefs that run for the half dozen kilometres along the east side of Nuweiba from the Duna area down to MFO in the south.
In the olden days, a single Bedouin, or maybe two, would throw a single net into the water to form a semi-circular shape, and then splash about in the water to drive the fish into the net, resulting in half a dozen or so fish of varying sizes being caught. Uneddible fish would then be released unharmed back into the wild.
During the past few years, a new trend has sprung up whereby a string of nets, measuring often 30 metres or more, are hung from the reefs into deep water or in the shallow waters before the reefs. These nets are left for days, or even weeks on end. Fish then get entangled in the nets and die a slow, painful death. The Bedouins then simply pop along once a day to collect the dead fish, ( thus not risking any injuries to themselves by trying to catch live fish ), and then take them off to be sold. Uneddible fish are either left in the net or discarded... afterall, why bother as they are already dead ! The fish caught are not for home consumption - no one will knowingly eat dead fish - but are sold off to unsuspecting persons at the Nuweiba Port area or in the Bedouin village of Maizena. This really is the type of fishing that needs to be banned immediately - it is cruel, indiscriminate, poses health risks to persons buying the dead fish and endangers the safety of swimmers and snorkellers as often these nets encroach near or at the beaches frequented by tourists. Furthermore, when the nets are left too long they can become permanently entangled in the reefs, especially after any storm or rough weather, and thus can do irreparable harm to the coral.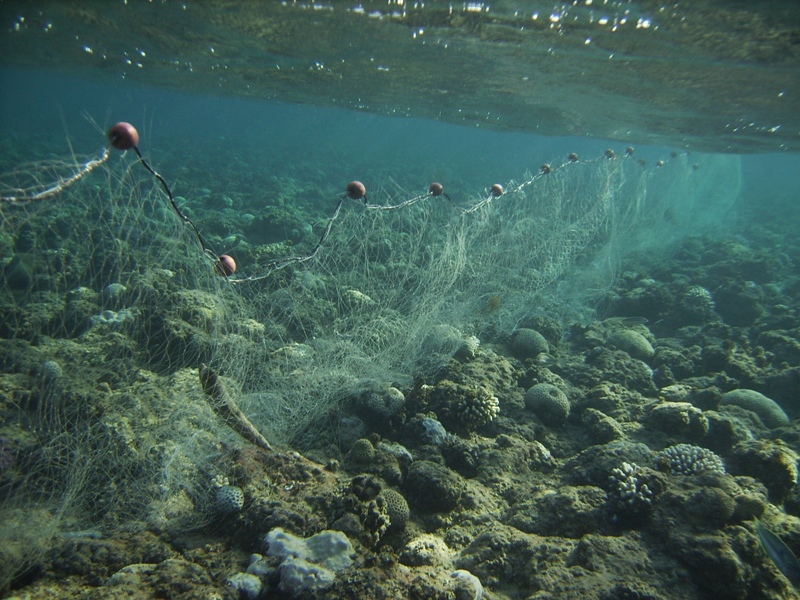 Nets connected together and then strung over the reefs.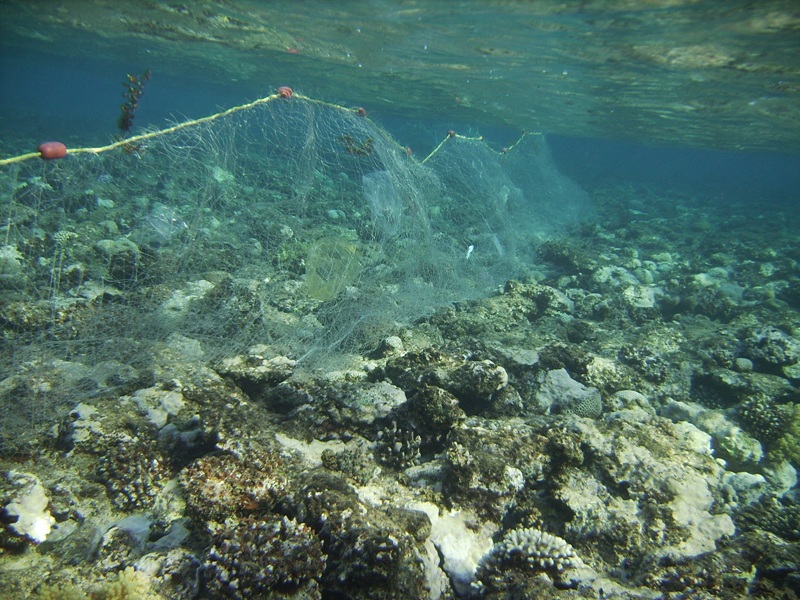 The nets are left for days or weeks... as can be seen by the rubbish collected in the nets.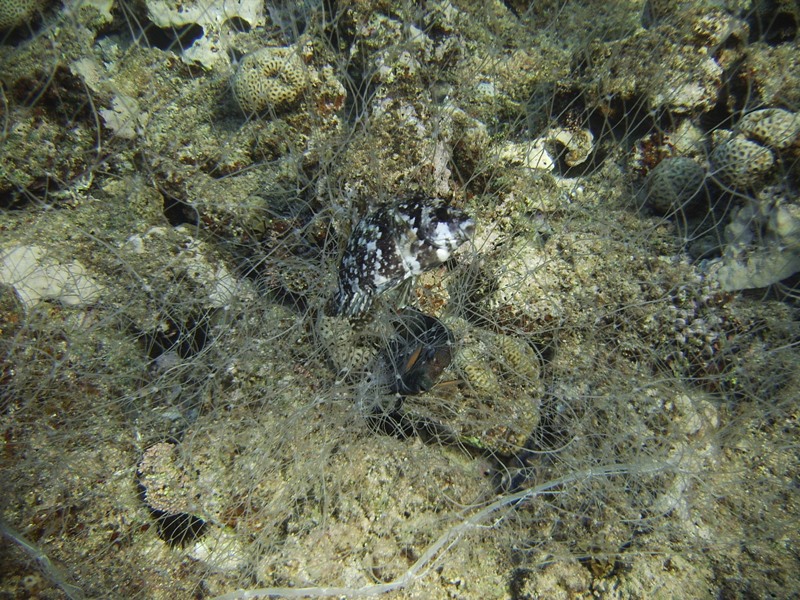 Fish caught up in the nets die a slow, painful death.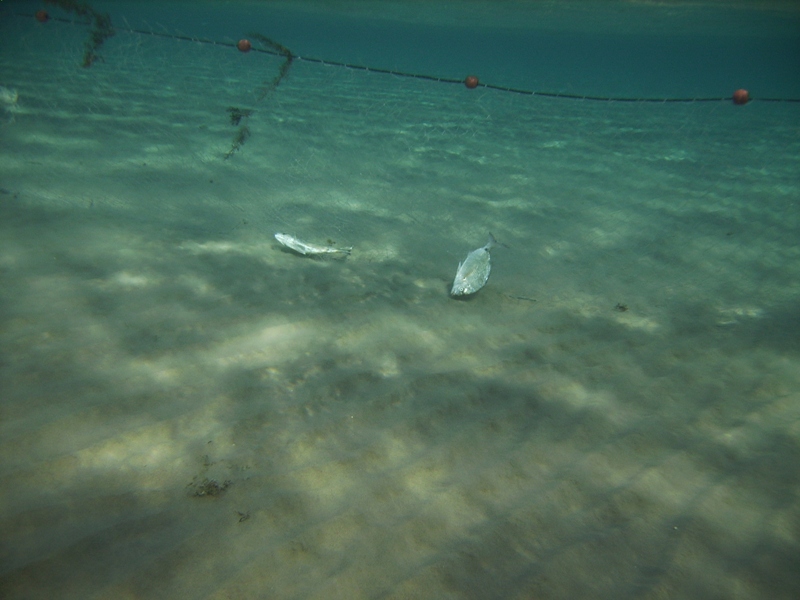 These fish will be sold - despite them decomposing underwater in the warm seas.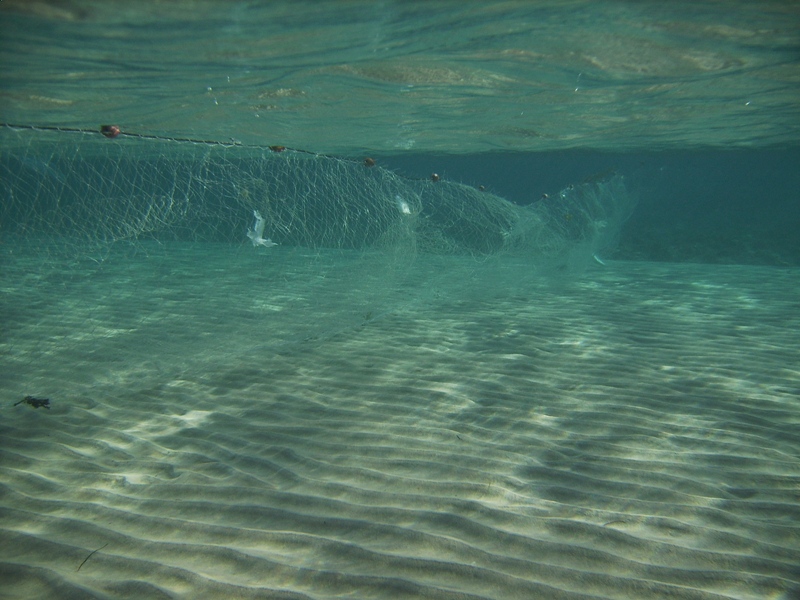 The nets are a threat to the sealife and tourists swimming or snorkelling.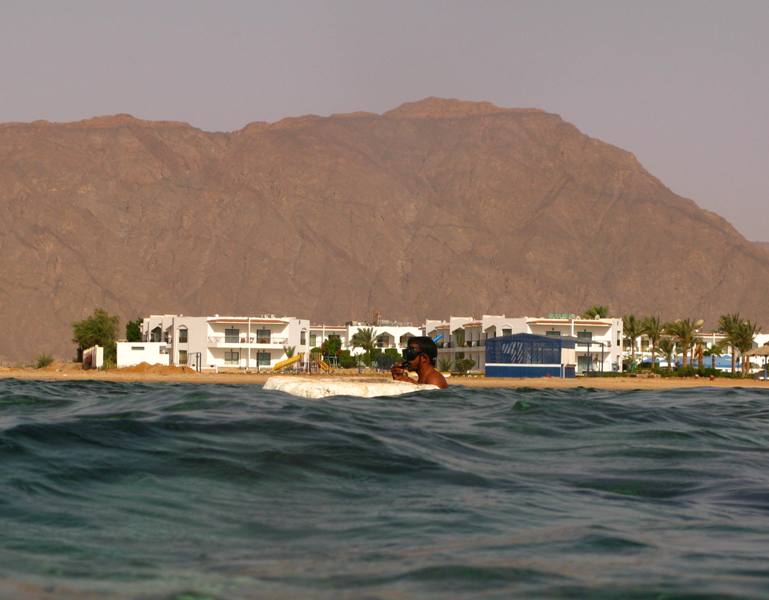 Fishermen openly fish this way in clear view of tourists at the resorts in Nuweiba but the authorities do not act.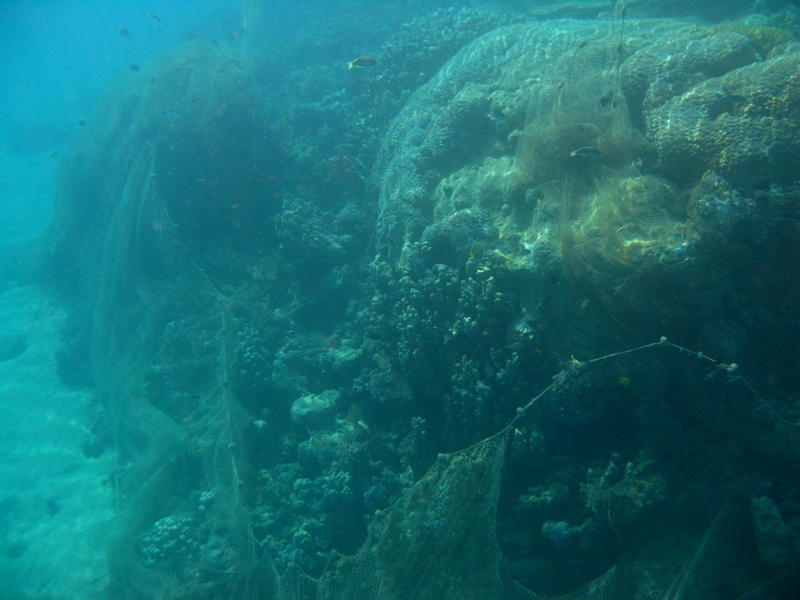 Old nets become entangled in the reefs.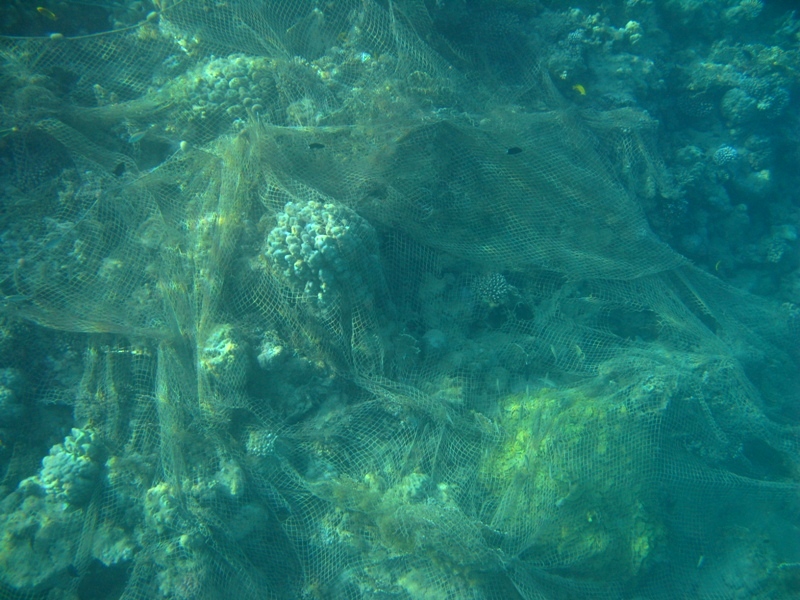 Suffocating the coral and other sealife.